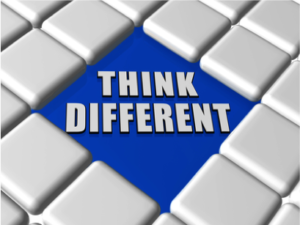 In previous blogs (here and here), I have presented a comprehensive model of leadership that I have labeled The Performance Trilogy®. The framework describes the three fundamental processes that must be managed; strategy, execution, and leadership development and the three leadership roles needed for each process; leading, managing and coaching.
Leading each of the three processes of the Performance Trilogy® requires very different attributes (i.e. talent and skills). The three most important attributes needed to successfully lead the strategy process are imagination, courage and persuasiveness. The three most important attributes needed to successfully manage the execution process are conscientiousness, productivity and discernment. The three most important attributes needed to successfully coach the leadership development process are integrity, empathy, and teaching skills. These nine attributes are universal and essential for sustainable success in any endeavor you pursue. In this blog we will explore the first of these leadership attributes required during the strategy process, Imagination.
Imagination – The ability to look at what everyone else looks at, and to see what no one else sees
I have defined successful leadership as the art and science of creating the future by inspiring others to follow you to your desired destination, building their confidence in the path taken, and gaining their trust that you have their interest at heart. The essence of leadership is the ability to transform ideas into significant results.
The key word for purposes of this discussion is ideas. The fundamental attribute that underpins all others when it comes to developing a strategy is to have a compelling idea that will motivate you to take action. Ideas can emanate from lots of sources but clearly require a vision of a future state and a strategy on how to get there. This strategy will oftentimes require significant changes in direction: requiring new processes and different behavior (hence the often-used term, change management).
Creating the future is the process of imagining what it looks like, determining why it is different than today, and developing a strategy to get you there. There have been many treatises on simulation theory, but what it boils down to is your ability to look at what everyone looks at and see what no one else sees. This requires imagination, creativity and oftentimes inspiration. There can be no doubt that this is a talent (i.e. natural born skill) that some are blessed with from birth. It is this attribute that is most often cited by the proponents of the "leaders are born and not made" theory. I don't totally subscribe to this theory and believe that creativity, in addition to a natural talent, is also an acquired skill that can be improved upon with practice. Sometimes ideas are inspired as a result of a life experience. My ideas are a lot better today than they were 10 years ago. While not everyone will be able to come up with brilliant ideas, most can generate good ideas that can result in a compelling vision and strategy.
Strategic thinking starts when you spend lots of time in the future. In my case, I spend a considerable time in the future, thinking a lot about how things or situations could be made better and how one would go about accomplishing them. Sometimes it's a result of a science article I have read or a business opportunity that looks promising. I must admit, that I probably spend a little too much time in the future at the expense of the present. My family often accuses me of being the "absent minded professor" because my mind is always somewhere else when I should be present with them. My wife is helping me spend more time in the present through meditation and focusing on developing an awareness of my surroundings. God bless her.
For most however, very little time is spent in the future. This is especially true in developing countries. One of my more colorful clients was fond of saying that "planning is an exotic word in my culture". Also, many first-time supervisors and middle managers have been trained to focus on present operational issues and develop a healthy disdain for strategic planners (or "dreamers" using their vocabulary). The trick is to know which phase of the Performance Trilogy® you are in and focus on those attributes most needed at the time.
An excellent way to develop your critical thinking skills is to increase your self-awareness by asking lots of questions. This will oftentimes lead to useful ideas. Force yourself into the future by asking questions. "Why is this not working? How can I improve it? What do I need to know to understand it better? Who can I discuss this with that would give me some good ideas? In their book, Creating Excellence, Hickman and Sliva point out that asking questions that others may not think of asking can lead to creative insight. Such insight forces you to move away from reliance on rules, logic, and efficiency. It enables you to get at the heart of a problem, discover hidden opportunities, and opens the door to the best strategies.
While not everyone has the talent to change the world, most of us have sufficient talent along with acquired skills to make the world a little better.
Graffeo and Associates is an organization committed to improving the quality of leadership in science and technology (S&T). It was formed in 2008 around the expertise of Dr. Tony Graffeo, a senior executive from Arthur D. Little and Battelle Memorial Institute. Dr. Graffeo has consulted with leading research institutions in the United States, Europe, Latin America and the Middle East, and has created a codified system of leadership development centered around the principles of the Performance Trilogy® which he has taught throughout the world. He is currently a professor at Northeastern University teaching Professional Masters entrepreneurship and leadership courses. His new book, titled "Leading Science & Technology-Based Organizations: Mastering the Fundamentals of Personal, Managerial, and Executive Leadership" will be published in 2018.